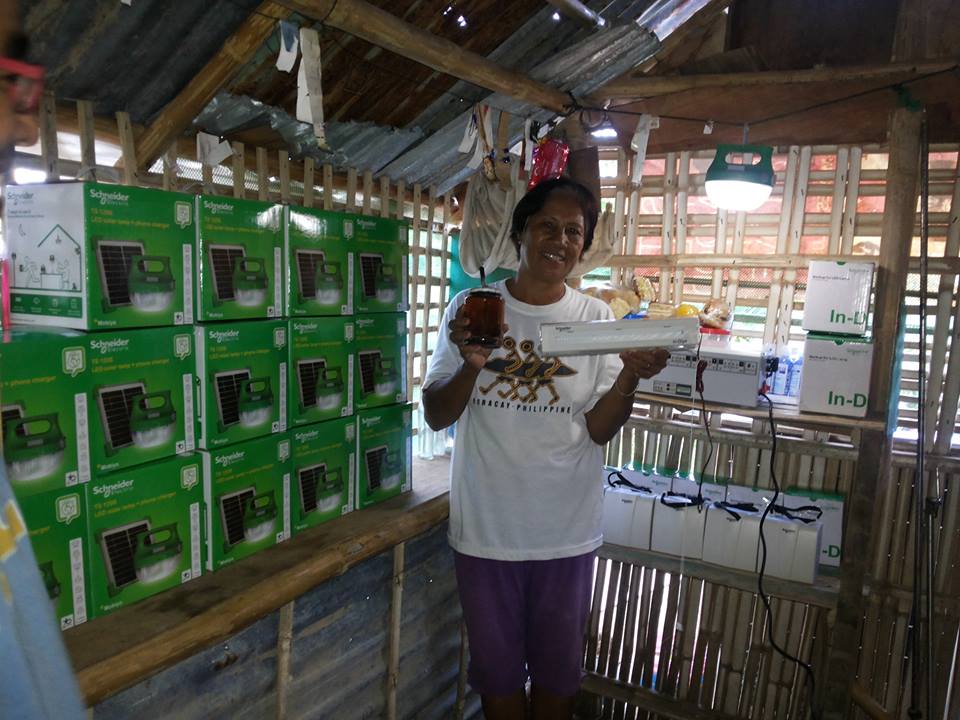 Barangay Taloto-an is a remote island-barangay in the municipality of Concepcion, Iloilo. It is 5kms away from the main island of Panay. Due to it's location, the barangay is not connected to the national grid.
Some are able to afford a diesel generator to power their needs, but majority of the residents rely on kerosene for lighting. Making it worse, the town is still recovering from damages caused by Typhoon Yolanda.
The local community, SolarSolutions and Schneider Electric worked together to provide residents with access to safer and brighter lighting. With the help of Concepcion Barangay Councilor Roming Lanciola and Ma. Lucia Belarma, the barangay midwife, the team (Kenneth Abellanosa of SolarSolutions, Gabriel Jover and Dhruv Bhardwaj of Schneider Electric) brought portable solar lamps and installed a solar-powered battery charging station.
With the charging station installed and ready for use, the community is now able to access cleaner and cheaper energy.