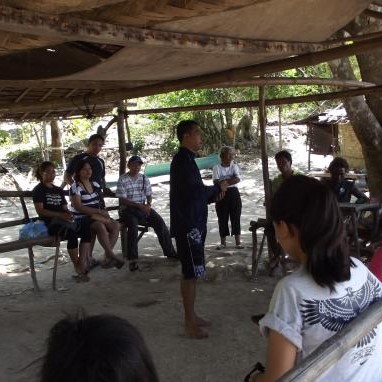 Ateneo's Dream Team to Build Evacuation Centers
Ateneo de Manila University via the Disaster Relief and Management Team (DReaM Team) is partnering with Simbahang Lingkod ng Bayan to construct multi-purpose halls (MPH) cum evacuation centers for Tagbanua communities in the Calamianes  Islands in Palawan.
Two members of the DReaM Team went with an architect from OCB Associates and Architects and an engineer from Solar Solutions to  consult with the members of four island communities near Culion – Cagait, Chindonan, Alulad and Galoc.
Read more on about the project on the Ateneo de Manila website.