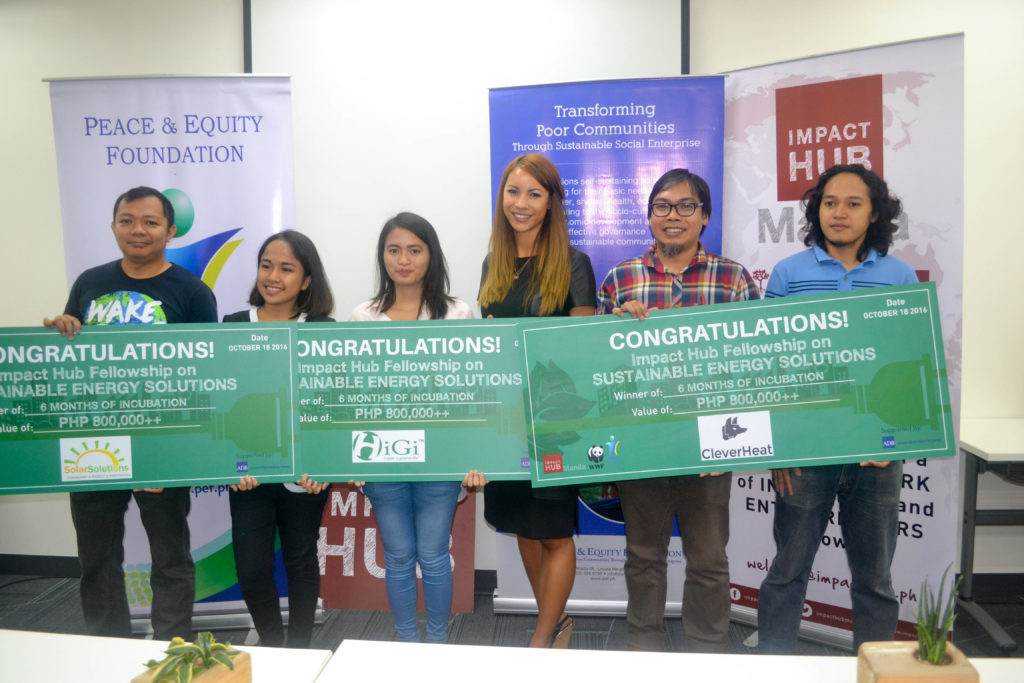 SolarSolutions Wins Fellowship Program with Impact Hub Manila
Makati, Philippines (October 2016) – Impact Hub Manila, one of the country's leading innovation labs and startup incubator and accelerator, joins the energy conversation with its second fellowship program focusing on Sustainable Energy Solutions.
In partnership with the World Wildlife Fund for Nature (WWF), Peace and Equity Foundation (PEF), and supported by the Asian Development Bank (ADB), Impact Hub looks for the best and most innovative ideas and business enterprises designed to address the need for sustainable energy solutions in the country today.
The SolarSolutions project: solar sari-sari store was part of the winners of the Impact Hub fellowship.
Read more here.