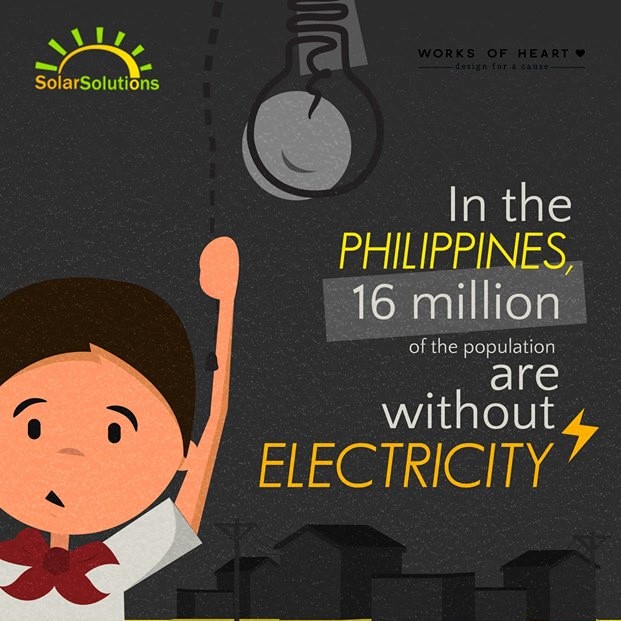 What are we giving to the beneficiaries?
Energy efficient, ecofriendly, robust portable lamp with 120 lumen light output, is a perfect lamp that best suits for demanding rural environments. The lamp is equipped with mobile
phone charger with USB port enabling users to charge mobile phone any time. It features 3 brightness settings providing up to 48 hours of lighting with one day of solar charge. The 7 simple usage allows the lamp to hand carry, hook to the ceiling, mount on the wall, place on the desk, fix on the bottle top and carry on a pole.
Sitio Alulad, Culion Palawan
Our Partner: Cartwheel Foundation, Inc. and SLB (Simbahang Lingkod ng Bayan)
The Alulad Tagbanua Indigenous People Community is composed of approximately 80-100 individuals. The community mainly relies on fishing for their livelihood and subsistence. They have no electricity but several members are equipped with battery-operated radios where they are able to acquire news and information, particularly about the weather.
Beneficiaries: Cartwheel Teachers and the Learning Center
KM 14, Besigan, Cagayan de Oro
Our Partner: Cadayonan Primary School
Cadayonan Primary School is located in a 20,000 square meter hilltop in Barangay Besigan, Cagayan de Oro City. Poverty is a reality in the community and seen as the culprit of the place's unsecure condition and very limited access to alternative learning portals.
Beneficiaries: Teachers and Principal
Purok Libis
Our Partner: MASAKA (Malayang Samahan ng mga Katutubong Antipolo City, Inc.)
The residents of Purok Libis are farmers. The Dumagat/Remontado in Purok Libis had formed an Indigenous Peoples Organization (IPO) the Malayang Samahan ng mga Katutubong Antipolo City, Inc.
(MASAKA), an organization of IP farmers. There are approximately 180 households in the area.
Purok Tayabasan
Our Partner: TUPAI (Tayabasang Umuusad na Pangkatutubong Asosasyon, Inc.)
Purok Tayabasan is the most remote village of Antipolo City located within the Tri-Boundary of the
Province of Rizal, Quezon and Bulacan. It is composed of 35 households, majority are Dumagat/Remontados, scattered in the semi-forested areas. The hike to Purok Tayabasa takes 3
hours, thus, access to the area and the transport of goods are very difficult.
Sitio Kinabuan
Our Partner: Ka Danilo Dela Rosa
Situated at the foot of Mt. Irid and Mt. Angelo of the Sierra Madre Mountain range, Sitio Kinabuan is the
most remote sitio of Brgy. Sta Ynez. It is the home of a large number of Dumagat tribes with about 80
families inhabiting the semi-forested area. Kinubuan is an off-grid community. Access to the sitio is through the use of heavy duty vehicles such as four-wheel-drive vehicles.
San Ildefonso
Our Partner: SLB (Simbahang Lingkod ng Bayan)
Brgy. San Ildefonso is located at the tip of the San Ildefonso Peninsula on the eastern seaboard of the
Philippines. There are about 1100 residents in the baranggay and most are fisher folk.